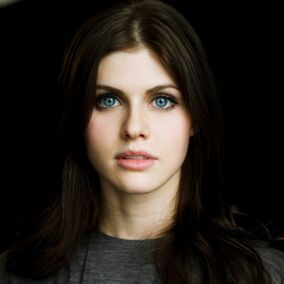 Maya Cooper
Edit
The daughter of Matt Cooper and Lucy Brooks chose to follow in her father's footsteps and join Avengers Reassembled.
Before Avengers Reassembled
Edit
Maya was raised by her mother Lucy, and never knew her father when she was little. She had been told stories about him and shown pictures of him. Her mother married again when Maya was in her teens. She liked her step father, but never felt like he was really her father. She loved her little brothers, and was protective of them. When she was young, she signed up for martial arts and fell in love with it. She is very skilled at it, and later joined archery. She liked archery, and tried other long range weapons, which she proved to be very good at. She attended NYU after high school.
Avengers Reassembled
Edit
Maya was visited by Matt when she was about 24, and wanted to join Avengers Reassembled so she could get to know him and be part of the Avengers.
Appearance
Edit
She has Lucy's brown hair, with her dad's piercing gray eyes. Her brown hair is long, and she usually keeps it in a ponytail. She's about average height, and is usually seen wearing vintage graphic t-shirts, jeans, and sandals.
Personality
Edit
She's positive for the most part, and is like Matt with her sarcasm. Maya is more demure and curious than him, though. She is uncomfortable around him, and is slightly hostile around Melanie.
Relationships
Edit
Matt Cooper-father/ally
Lucy Brooks-mother
Abilities
Edit
Maya has no powers, but she is very skilled at martial arts and long range weapons.
Doesn't get along with Melanie.
Changed her last name after joining Reassembled from Brooks to Cooper.
Chose her hero name because of her father's name "Storm"
She and Melanie are more alike than they realize, but don't like each other.